With Valentine's Day just around the corner, it's a good time to introduce Valentine's Day activities in your classroom. After all, February 14th is not just about couples, it is also about families, friends and appreciation of loved ones.
Why do we celebrate Valentine's Day in early years?
Valentine's Day is a brilliant topic for EYFS students, as it is a way to teach young children new vocabulary about love and romance. It is also the perfect opportunity for teachers and parents to work hand in hand to teach children about feelings, different types of love and self-expression. 
How did Valentine's Day start?
There are many stories about the origins of Valentine's Day, and the most popular one can be traced back to the 3rd century AD and the Roman priest Saint Valentine. At that time, marriage was banned because Emperor Claudius II believed it distracted men from being good soldiers.  
St Valentine went against the wishes of the Emperor by arranging secret marriages for soldiers and their lovers. When the Emperor found out, St Valentine was imprisoned and sentenced to death.
St Valentine learned that his prison guard's daughter was blind, and he healed her and fell in love with her. This miracle impressed the Emperor. As a result, he urged St Valentine to convert to Roman paganism so that his life could be spared. St Valentine refused. Before execution, he wrote a letter to the prison guard's daughter and signed it off with "from your Valentine." 
According to another legend, the prison guard's daughter planted a pink-blossomed almond tree near his grave at the Church of Praxedes in Rome. This almond tree is still standing and is now a popular symbol of love for Roman couples. 
How did Valentine's Day become so popular?
Valentine's Day continued to grow over the centuries. Pope Gelasius I officially marked February 14th as Saint Valentine's Day in AD 496. The 14th-century poet Geoffrey Chaucer coined the term "courtly love". Through his poem Parliament of Fowls, he also originated "love birds". However, it wasn't until the 17th century that lovers expressed romantic love through roses, cards and chocolates. 
The US greeting card industry was also crucial in boosting the Valentine cards trend. In the 1950s, after Congress voted to reduce postage rates, greeting card companies such as Hallmark began mass-producing Valentine's Day cards. 
Valentine's Day around the world
Globalisation has made Valentine's Day a popular celebration worldwide. Today, every country celebrates Valentine's Day in its own way.  
Valentine's Day in the Philippines is when many young couples marry in an event sponsored by the government. In Ghana, February 14th is also National Chocolate Day, and couples are encouraged to exchange chocolate as a sign of love, and restaurants have chocolate-themed menus. 
In Denmark, friends and partners celebrate this day with handmade cards with pressed white flowers. In Japan, women buy gifts and chocolate for their partners, and men cannot return gifts until March 14, also known as "White Day." This celebration is called "Dia dos Namorados" in Brazil, and gifts are not reserved for couples. 
EYFS

Valentine's Day Activities for communication and language development
These simple activities are designed to engage the children. A fun theme like Valentine's Day allows them to hear modelled language and rehearse their spoken language.
Acts of Kindness
Valentine's Day helps us think about kindness. Ask the children what we can do to be kind to other people. Have they spotted anyone being kind in the classroom? Use their ideas to make a Chatta board about everything we can do to be kind to others on Valentine's Day.
Play dough hearts
Creating hearts with play dough is a great early years activity idea. Encourage children to create different hearts with different coloured dough. You can also ask children to make different shapes they associate with this day. This fun activity encourages focus and creative play and enables children to explore and express personal ideas. 
Heart hunt
Valentine's Day is perfect for organising a heart hunt. Hide hearts and Valentine-related crafts around the classroom for the children to find. Take photos of the places where the hearts are discovered and turn them into a Chatta story. You will get some great vocabulary, as well as lots of positional language. E.g. We found a heart in the reading corner.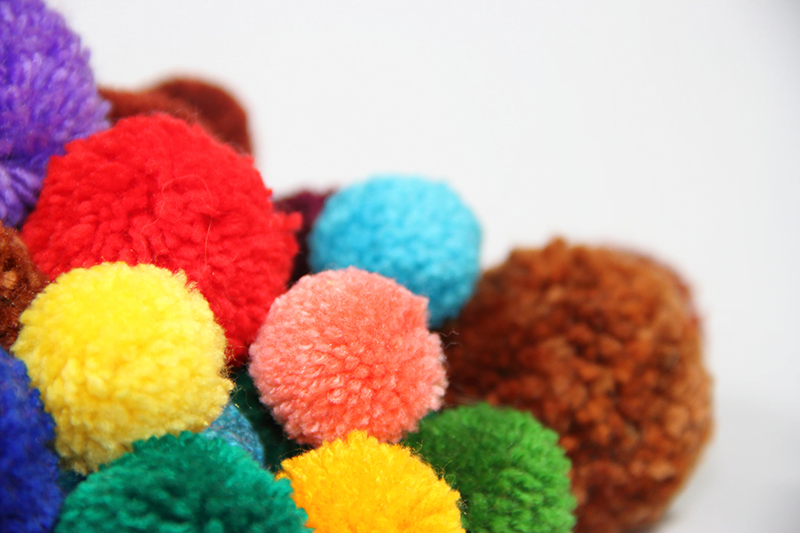 Pom pom garland 
Pom pom garlands make great classroom and school decorations. Help your students make pom poms of different shapes, colours and sizes. Record the descriptions of what you did using photographs and Chatta. 
Painting hearts
Valentine's Day brings many opportunities for crafting, painting and creating wonderful designs in the classroom. Make your own heart in the classroom or setting with any material and encourage the children to give it to someone they love. Add your students' works of art to a Chatta board. 
Message in a bottle
This is a great activity to teach students to reuse household items such as bottles. Ask them to write a message to family members or friends on a piece of paper that describes what they love about that person. They can also decorate the letter and bottle in any way they want. 
This is a great activity that develops children's fine motor skills and encourages them to be creative. Pick the key words from the children's letters and add them to a Chatta board. 
Describe and compare paper hearts
Hearts can be used for many things, and they are perfect for teaching vocabulary to compare different sizes, shapes, colours and positions. Draw hearts with your class and create a Chatta board to help children visualise positional, comparative and descriptive language.  They also make great classroom decorations!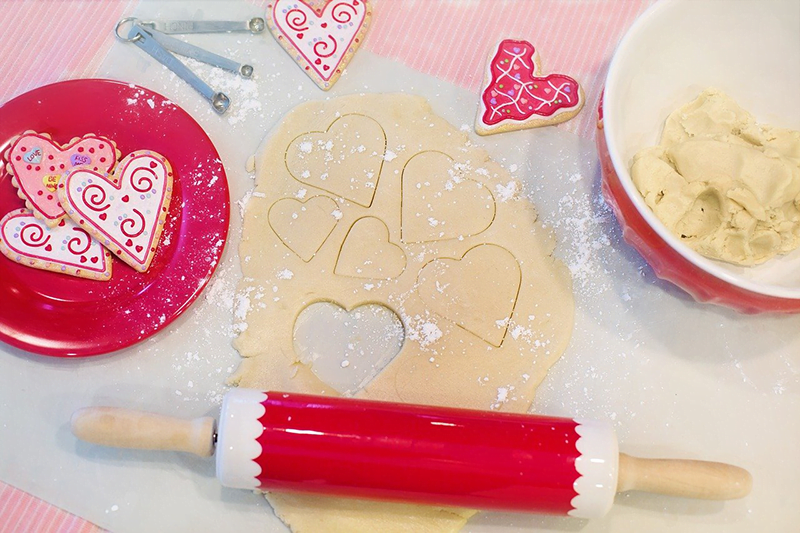 Decorate heart-shaped biscuits
Bake or buy heart-shaped biscuits and encourage the children to decorate them with red, pink and white icing. Alternatively, help the children make their biscuits using ready-made dough.
They can then take these biscuits home and talk to their parents or guardians about the decoration process. You can use a Chatta board to talk about the different textures, heart shapes and colours. 
We hope you enjoy these Valentine's Day EYFS activities. If you're an early years teacher and know of any activities we've not listed here, tweet us @hellochatta.
You can download the Chatta software and trial it for free by visiting https://app.chattalearning.com/.