We always welcome feedback from teachers, teaching assistants and school leaders on the impact working with Chatta is making for the children and young people they teach. Headteacher, James Grayston, of Cherry Tree Academy, West Yorkshire, has shared his experience of working with Chatta.
"Chatta is Transforming The Way We Teach"
'Chatta is helping our school transform the way in which we teach across all subjects. The software allows for both audio and visual scaffolding, our children have found this incredibly rewarding. We have seen a noticeable improvement in the ways that our children contribute to discussions and this is now having impact within their writing stamina and outcomes.'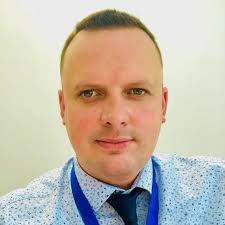 "Chatta Removes So Many Barriers"
'Chatta is a fantastic tool for supporting children at all levels, it has removed so many barriers for children with an additional learning need. All children are able to fully participate in lessons/discussions in a non-threatening way and feel safe to have their thoughts and ideas heard.'
"The Training Is Outstanding. The Impact Is Rapid."
'The training and support from Chris are outstanding.  As headteacher, it is extremely rewarding to work with people who are extremely skilled in teaching and learning strategies that have such a rapid impact on the outcomes for children.'
Try Chatta in Your Classroom
Contact our team to see the impact of Chatta in your classroom. We are always happy (if possible) to demonstrate the approach with pupils of any age, at any level and in any subject. We can also discuss your school development priorities related to language, literacy and vocabulary and ways to remove barriers to learning for children with memory and processing challenges.
Email: hello@chatta.co.uk      Telephone: 0845 003 0896